Landscape Maintenance Santa Barbara uses a management program to schedule pruning, fertilization, irrigation and other landscaping services for the homeowner after our initial walkthrough. This calendar is used to create route sheets for our foremen. Our system ensures your plants receive the nourishment, pruning, and weeding they need to thrive.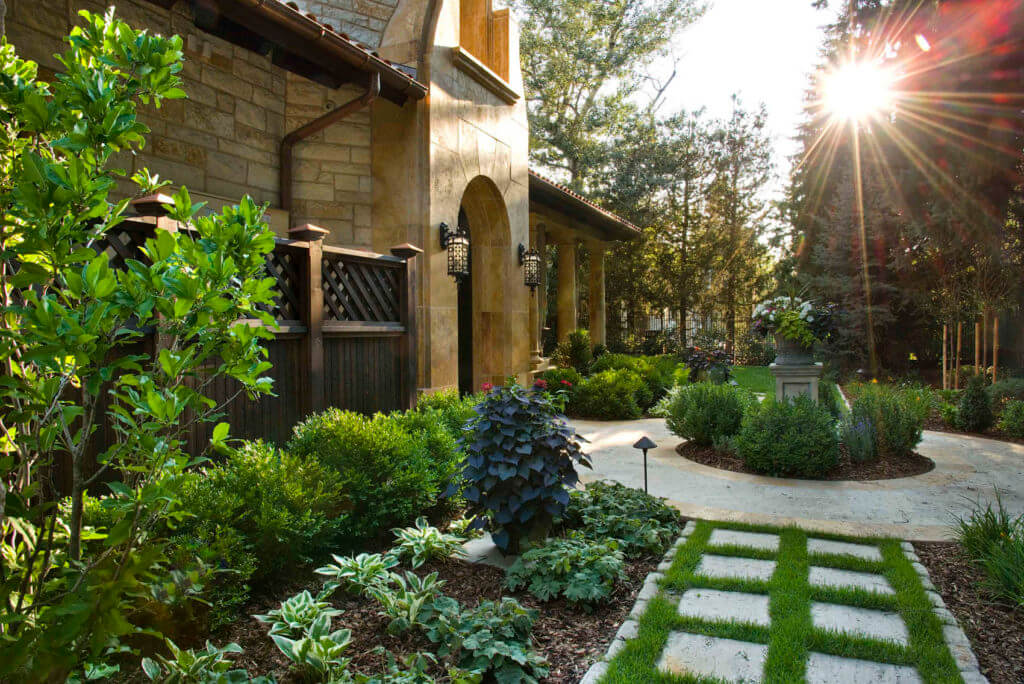 Mulching
This cannot be overlooked for sake of your trees' care and health. It helps insulate the soil to protect the trees and shrub beds from heat and cold. In addition, mulch helps keep roots moist. It also prevents keeps out weeds to avoid root competition.
Irrigation
It is essential to maintain your irrigation systems to ensure that your trees, shrubs, and turf are properly watered all year long. This can include inspections, and if necessary, fixing problems before any serious damage is done to the system.