The shape and proportion of the buttocks are important factors in an attractive, well-proportioned body. With butt lift surgery, a skilled cosmetic surgeon can use specialized fat transfer techniques to achieve a fuller, rounder buttock contour.
Using our patented technology, one of our highly skilled, specialty trained surgeon-artist plucks your fat cell by cell from unwanted areas, thoughtfully sculpting your abdominal area and waist. Afterwards, this same fat is inserted into your bottom with meticulous precision, using no scalpel or stitches and leaving only a small freckle.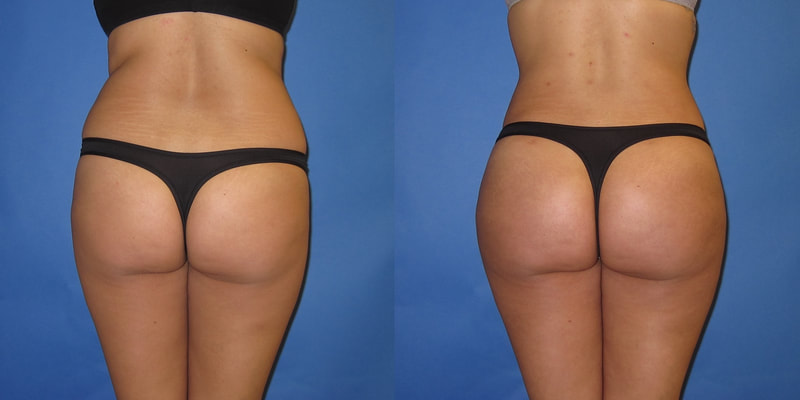 A skilled cosmetic surgeon can improve the proportions of the entire lower body with Brazilian butt lift surgery, helping a patient lose fat in common "problem areas" and enhance the buttocks, with results lasting many years.
A buttock lift alone won't add any volume to the buttocks. But sometimes, a buttock lift is combined with an augmentation procedure to alter the shape or size of the buttocks with implants or fat grafts.