With Pacific Stone | Wedding Cake Pre-Rolls 14pk joints in each package, there's no reason not to let the party roll a little longer. Each Pacific Stone pack has 7 grams of premium California cannabis flower, conveniently pre-rolled into smokable, passable, sharable joints for you and 13 of your closest friends. There's more than enough to go around.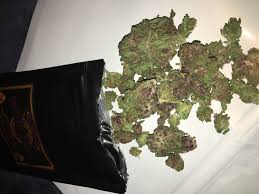 Each half-gram preroll is made from 100% hand-packed premium OG flower, completely free of trim (non-flower cannabis plant matter that makes lesser pre-rolls burn harshly, unevenly, and way too fast).
The first thing you'll notice with trim-free prerolls: they have a slightly tighter draw. With only flower and no fast-burning trim to aerate and accelerate the burn, you'll need to pull on it a little more vigorously to get a quality, satisfying hit.
It takes a little adjusting to, but you'll soon realize that it's a superior way to build a great preroll.